We take bookings for group workshops and programs, delivered to your preferred location by our experienced team.
If you would like to join an existing group workshop, please see our Upcoming Workshops page.
Our workshops and programs are designed by an arts therapist and community arts worker, to help participants achieve a creative flow state, as a tool for improving mental health and creating better connections within communities. 
There is no experience or skills required in our processed based creative workshops.
We guide participants to create something meaningful in an environment free from judgement and pressure.
Community
We offer a wide range of workshops suitable to all kinds of Community Groups, Local Government, Libraries and Not for Profits.
Programs
Choose from 4 to 10 sessions in a program, delivered weekly, fortnightly, or monthly.Our programs allow the group more time to connect with each other, and get the best outcomes from our offerings. We can tailor a program for your group, or choose from our Outcome based Programs.
Teams
Our workshops can be tailored to suit the goals and interests of your team. We specialise in burnout prevention using creative self care, and building stronger team relationships.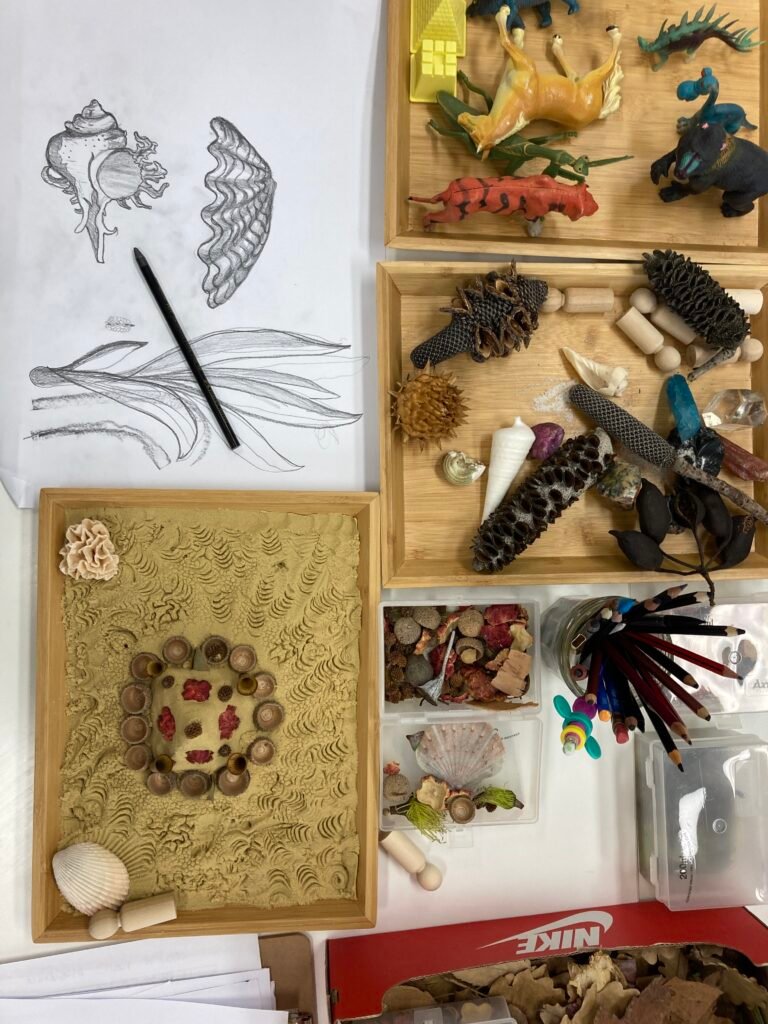 Group Art Therapy
One off workshops that delve deeper into our shared experiences, or ongoing programs for likeminded groups of people. Facilitated to share with others and create a community minded approach to healing, with individualised support.
Art therapy workshops are facilitated by a qualified Art Therapist, registered with PACFA.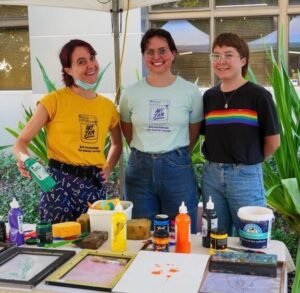 Events
Include a bright and fun activity to your next event, with easy booking and great options for small to large scale events. We engage young people and adults to create their own piece, or collaborate on murals and more.
Outreach & Engagement
Using arts, people can easily engage with Art Jam activities. This helps us to slip in accessible and meaningful conversations around mental health and wellbeing. This can help to reduce stigma, or help someone 'feel seen' and begin their journey to mental wellness. We use creative tools for community consultation, data collection and message delivery.
Types of workshops
Here are some of our workshops that you can book. Some are more suited to small groups in confidential spaces, and others are more suited to events or engagement opportunities. We are able to adjust many aspects of our workshops to suit the participants, venue or outcomes required.
Contact us if you are not sure what best fits your situation, or you want something different to these!
Our facilitators have different qualifications, let us know if you require a registered Art Therapist.
Mindful Marbling
Best For: Small Groups
Focus: Mindfulness, acceptance, letting go
Skills: Suminagashi style marbling
Perspective Drawing
Best for: Small Groups
Focus: Empathy, Understanding
Skills: Drawing, painting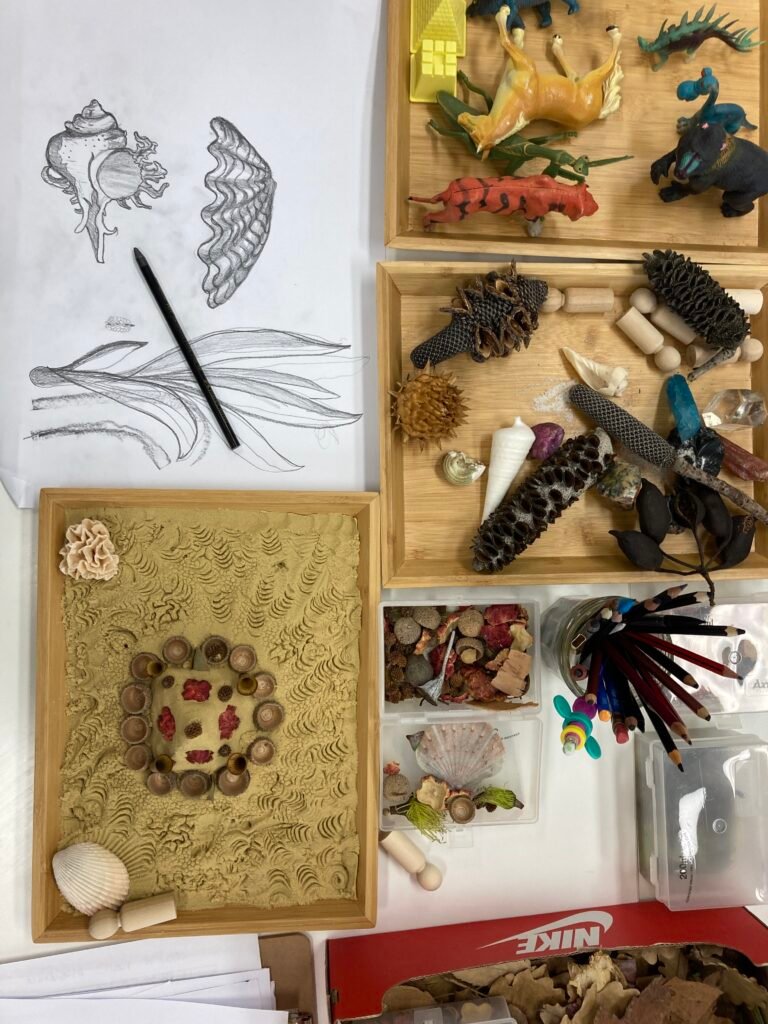 Sand tray therapy
Best for: Groups, engagement
Focus: Focus, playfulness, sensory, identifying issues
Skills: Playfulness, drawing optional
Monster Modelling
Best For: Small or Large Groups
Focus: Understanding relationships and perspectives, identifying roles
Skills: Wire and clay modelling
Sketch Connection
Best for: Groups
Focus: Co-regulating, playfulness, connecting with others
Skills: Oil pastels
Inner Landscapes
Best for: Groups, individuals
Focus: Playfulness, self awareness, intuition
Skills: Experimenting with different mediums
Creative Journals
Best For: Small or Large groups
Focus: Identity, Self Care, Reflecting
Skills: Embroidery, collage, other
Colour Theory
Best For: Small Groups
Focus: Identity, Positivity
Skills: Colour theory, painting
Collage
Best For: Small or Large Groups
Focus: Self Care, Goal setting, Identifying personal issues
Skills: Cutting, composition
Mandalas
Best For: Small or Large groups
Focus: Mindfulness, relaxation
Skills: Drawing
Emotional Intelligence
Best For: Individuals, Small Groups
Focus: Empathy, understanding, relationships
Skills: Mark making
Screen Printing DIY Stencils
Best For: Small or Large Groups, Teens
Focus: Self expression, identity,
Skills: Screen printing, designing and cutting stencils
Clay Meditation
Best For: Small groups
Focus: Meditation, self reflection
Skills: Clay handwork
Card Making
Best For: Large Groups, Events
Focus: Gratitude
Skills: Stamping, writing, collage, painting/drawing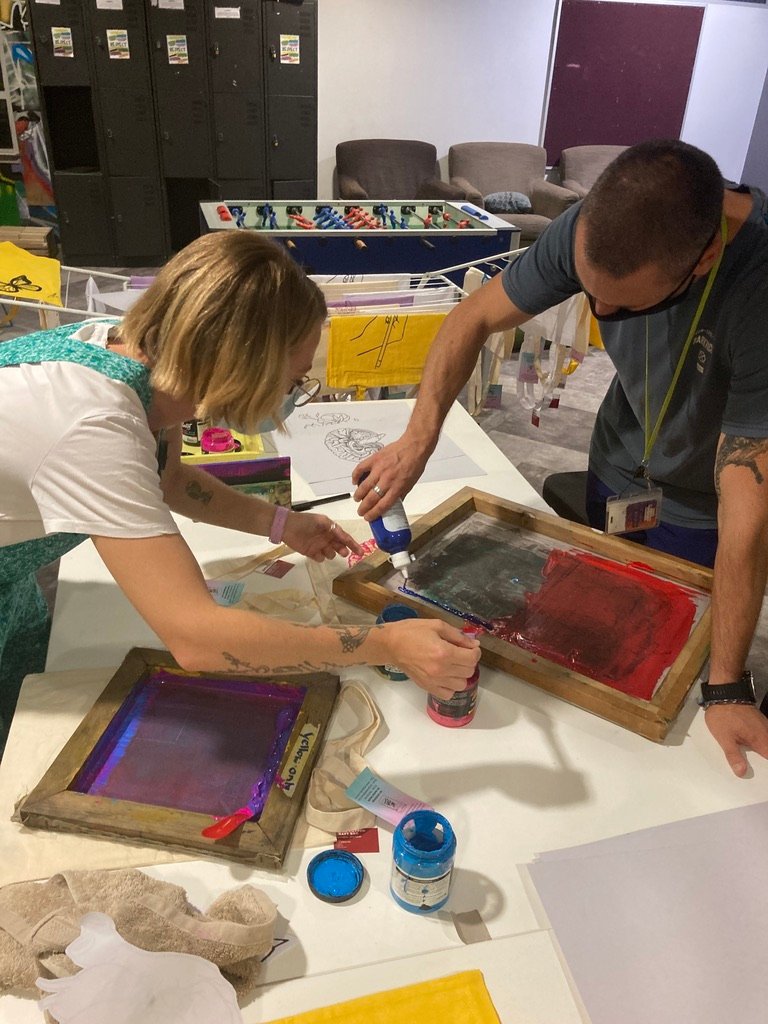 Screen Printing with Risos
Best For: Large Groups, Events, Engagement
Focus: Self expression
Skills: Screen printing
Wheat Pasting
Best For: Large groups, Events
Focus: Self expression, collaboration
Skills: Drawing, wheat pasting, decopage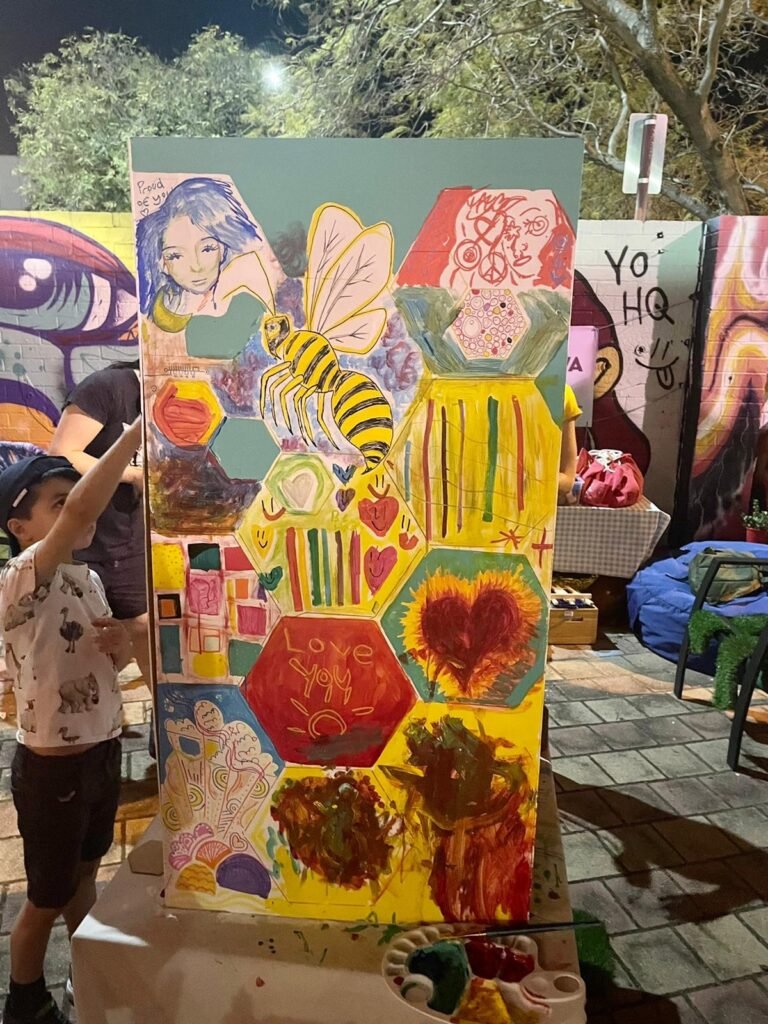 Mural Boards
Best For: Large Groups, Events
Focus: Self expression, collaboration
Skills: Painting
Perspective Portraits
Best For: Events, Engagement
Focus: Playfulness, experimenting
Skills: Tracing, observing
---
---